Senior Director of Revenue Operations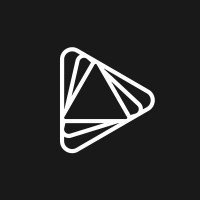 Alloy Online
Sales & Business Development, Operations
New York, NY, USA
Posted on Wednesday, August 30, 2023
Alloy is where you belong!
Alloy solves the identity risk problem for companies that offer financial products by enabling them to outpace fraud and confidently serve more people around the world. Banks and fintechs turn to Alloy to take control of fraud, credit, and compliance risk, and grow with the clearest picture of their customers.
Through our values: Be Bold, Get Scrappy, Collaborate, and Celebrate Our Differences, we are creating a workplace where you can grow, thrive, and belong. See how we've been continuously recognized and named one of Inc.Magazine's Best Workplaces, Forbes America's Best Startup Employers, and Best Fintech to Work for by American Banker, year after year.
Check out our investors and read more about us here.
Why we're hiring
We're rapidly growing and looking for a Senior Director of Revenue Operations who will help establish and scale the Revenue Operations organization at Alloy. You'll report to the CRO and work collaboratively with the CFO. You bring extensive knowledge of Revenue Operations and finance principles and the ability to work in a fast-paced environment.
Alloy operates in a hybrid-work environment. We look to foster collaboration and community by having our local employees onsite twice a week.
What you'll be doing
Build a world-class team for the full range of revenue operations, including marketing, sales, partner, professional services and customer success operations. Contribute to overall excellence through ideas, strategies, analytics and creativity.
Work collaboratively with Finance and Executive Leadership while being a trusted strategic advisor to business leaders.
Build a robust analytical base and help establish KPIs for making data driven decisions on everything from territory design, quota assignment, sales targets, performance measurement, compensation planning and dashboards to helping lead quarterly/yearly planning cycles.
Partner on GTM tech stack, including Salesforce strategy, vendor evaluation & implementation, data quality & architecture strategy, etc.
Build processes and data flows to measure and support marketing lead generation, qualification, conversion, and other pipeline metrics.
Run a deal desk to provide guidance on pricing and supporting RFPs/QBRs while balancing company objectives - be it growth, ACV, gross margin, segment market share, and others.
Define metrics, build systems and processes to measure performance of post-sales operations including capacity and utilization models for implementation teams, accelerating time to go live, and retention metrics for customer success teams.
Build processes and systems to accurately forecast revenue, particularly variable usage based revenue, and associated incentive compensation, as the company creates a playbook for a revenue model that is a hybrid between subscription SaaS and usage.
Contribute to the creation of company-wide BI infrastructure to measure key performance metrics and disseminate knowledge on RevOps metrics.
What we are looking for
Experience: 8+ years of progressive experience leading RevOps teams for high growth, software/SaaS companies with complex enterprise and high volume mid-market businesses. Demonstrated success in supporting global sales efforts, complex sales campaigns, ABM, sales to service handoffs, and a team approach to selling for direct sales and channel based sales motions.
Analytical: you are a master of numbers and proactively slice and dice data in multiple ways to detect conclusive patterns. You are always asking questions and are never satisfied till you receive answers. You derive meaningful insights from data and proactively bring them forward
Empathetic: you use the power of metrics, insights, and EQ to help the RevOps team be successful. Because you influence incentive compensation, you have the emotional intelligence to have genuine and respectful conversations, even if you occasionally deliver tough feedback.
Collaboration: Experience working cross-functionally at multiple levels of the organization including executives, to create processes, solve problems and develop strategies.
Strategic: Strategic thinking around sales, marketing and customer success by using data driven insights to create plans of action. The ability to understand the company's strategy and translate it into marketing programs, messages and goals.
Forward thinking: Ability to solve complex problems and articulate the root cause and recommended solutions. A strong ability to address current day challenges and account for what is needed now and in the future.
Operational Excellence: Able to drive projects to completion and organize/prioritize work for self and the teams. Sustain execution and urgency in the work processes.
Strong Communicator: Executive presence and polish with the ability to work and communicate at executive level while still staying hands-on with the sales, partnerships, post-sales, marketing team. The ability to clearly articulate the company's GTM strategy so everyone understands the vision and goals.
We're a lean team, so your impact will be felt immediately and opportunities for growth are abundant at our scaling company. If this all sounds like a good fit for you, why not join us?
At Alloy, we strive to attract and retain talent with a total rewards program that is competitive with other organizations of our size and stage. We are committed to ensuring each new team member has what they need to be successful in their role with a balanced range of compensation, equity, perks, and benefits. We actively share our philosophy with employees, with the goal of fostering openness and clarity. Finally, we work to administer our philosophy and drive consistency in order to promote equity and monitor the fairness of outcomes.
The following range is based on the scoped level within the organization and only for highly targeted geographies: $230k-285k + OTE
Benefits and Perks!
Unlimited PTO and flexible work policy
Medical, dental, vision plans with HSA (monthly employer contribution) and FSA options
401k with 100% match up to 4% of annual employee compensation with immediate eligibility and vesting
Eligible new parents receive 16 weeks of paid parental leave
Home office stipend for new employees
Health & wellness monthly stipend
Learning & Development annual stipend
5 free teletherapy sessions and Headspace membership
Well-being benefits include access to Carrot, Cleo, OneMedical, Gympass, and more
Alloy's Covid-19 Company Statement
Alloy does not require employees to be vaccinated against Covid-19, but vaccination or testing may be mandated by the relevant local laws with which the company will comply. If this position involves contact with third parties, attendance on-site for events, travel, and/or work in our New York City offices, those actions will be subject to any relevant local laws, venue or customer requirements, or travel requirements regarding vaccines or testing (and exemptions thereto).
How to Apply
Apply right here! You've found the application!
Alloy is proud to be an equal-opportunity workplace and employer. We're committed to equal opportunity regardless of race, color, ancestry, religion, gender, gender identity, parental or pregnancy status, national origin, sexual orientation, age, citizenship, marital status, disability, or veteran status. We are committed to an inclusive interview experience and provide reasonable accommodations to applicants with visible and invisible disabilities. We encourage applicants to share needed accommodations with their recruiter.